From the 13th-19th May, it is the UK's Mental Health Awareness Week! It is important to take time to reflect, focus on yourself and maybe find tips on how to overcome some of your personal obstacles.
Over a third of UK adults have felt anxious or depressed because of concerns about their body image (MentalHeathFoundation, 2019). With this staggering result it is no surprise that this year's theme is body image. How do you think and feel about your body?
Our Top Tips for Positive Body Image!
Appreciate all that your body can do. Your body can do some awesome things, remember to give yourself a bit of credit!

Remember that your weight doesn't define you. Here are a list of traits which are more important: Smart, funny, strong, caring, thoughtful, hard working, honest, a good friend. Check out I_WEIGH instagram to find out more about this.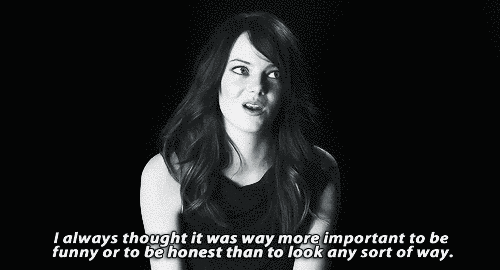 Find a way to stay active. Find something you love, whether it's yoga or dancing to your favourite band. Check out "Furnace and the Fundamentals" at Royal Ascot showing the crowd some moves!

Check who you're following on social media and be mindful of how you feel about your own body and appearance when you look at them. A lot of the time we can be encouraged to compare ourselves unfavourably to others. It's important to remember you can unfollow these accounts, it's YOUR feed.

Boost your mood by listening to music that you love and find empowering. If you need some inspiration, we have created a playlist on Spotify of "R&R's Top 50 Happy Hits" sing along and enjoy!

Talk to a friend! If your body image is a significant cause of stress, or if you're being bullied about how your body looks, consider talking to a friend, a trusted adult or a health professional. Here are a list of helpful organisations who you can turn to:
Samaritans: If you need someone to talk to then Samaritans are available on 116 123 (UK) for free, 24/7. They are there to talk to, listen and they won't judge or tell you what to do.
Mind: If you are looking for professional support then Mind can help you with their Infoline. They can find information for you on what support is available in your local area. You can call them on 0300 123 3393 (UK), they are available Mon – Fri 9am – 6pm.
Beat: If you want to speak to a trained eating disorder helpline support worker then you can call Beat's helpline on 0808 801 0711 (UK) they are open 365 days of the year 12pm – 6pm Mon – Fri and 4pm – 8pm weekends and bank holidays.
We hope you have a great week! For more information about #BeBodyKind CLICK HERE